Concerts
Date
Time
Location
Country
Project
Tickets
17-09-'23 Tax shelter premiere
20:00
Hamm
Germany
-

Program

Franz Schubert (1797 - 1828) - Ouvertüre "Die Zauberharfe D.644 (1820)
Franz Schubert (1797 - 1828) - Symphonie Nr.7 "Unvollendete" in h moll D.759 (1822)
Konzert in D für Violine und Orchester op.61 (1806) - Ludwig van Beethoven (1770-1827)
Program
Franz Schubert – Ouvertüre "Die Zauberharfe D.644 (1820)
Franz Schubert – Symphonie Nr.7 "Unvollendete" in h moll D.759 (1822)
Ludwig van Beethoven – Konzert in D für Violine und Orchester op.61 (1806) Sergey Malov, violin
Performed on German instruments between 1860 and 1880.
Schubert & Beethoven
The story goes that Beethoven's imposing personality stimulated the timid Schubert (they lived in Vienna at the same time) to raise the artistic bar but that his fascination with the older composer strained his self-confidence. For both composers, Jos van Immerseel and Anima Eterna Brugge return, as usual, to the instruments and musical habits of the time. Beethoven's Violin Concerto dates from the same period as his Fourth Symphony and his String Quartets Op. 59 – a time when he further developed and radicalised his style. The Violin Concerto radiates a surprisingly peaceful and happy (though not very concert-like) atmosphere, far removed from the composer's tormented image. Sergey Malov's interpretation promises to be extremely engaging and innovative. Indeed, this versatile violinist, who plays the viola and the cello da spalla with equal virtuosity, does in-depth research into historical performance practices and styles. It will contrast sharply with the sombre and dejected Unfinished Symphony, which Schubert composed some 15 years later and which has since raised many unanswered questions: under what circumstances did this work, one of Schubert's most extraordinary compositions, come into being? Why did it remain unfinished, as if dangling from the edge of the abyss? Ultimately, these are all unimportant afterthoughts. What this composition does reveal to us, however, every time Anima Eterna Brugge revisits it – tirelessly exploring and questioning the work – are new secrets and pure musical splendour.
Founding conductor Jos van Immerseel
Read all about his new role here.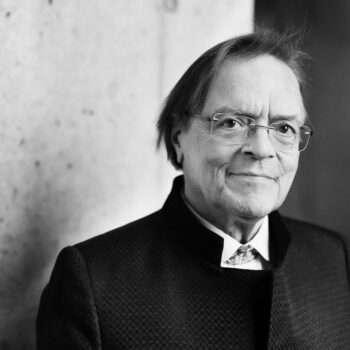 Back to the projects 2023-2024 overview.
This project came about with the help of