Concerts
Date
Time
Location
Country
Project
Tickets
26-01-'24 Tax shelter premiere
20:00
cultuurcentrum Hasselt
Belgium
Tickets

Program

Anton Bruckner (1824 - 1896) - Symphonie Nr.4 "Romantische" in Es Dur (1874, rev.1880)

27-01-'24
20:00
Concertgebouw Brugge
Belgium
Tickets

Program

Anton Bruckner (1824 - 1896) - Symphonie Nr.4 "Romantische" in Es Dur (1874, rev.1880)
Program
Anton Bruckner – Symphonie Nr.4 "Romantische" in Es Dur (1874, rev.1880)
Played on historical instruments from central Europe.
Bruckner 4
One of Bruckner's most emblematic symphonies takes Anima Eterna and Pablo Heras-Casado to new heights in their ongoing Bruckner adventure. It was Bruckner himself who aptly called his Fourth Symphony the 'Romantic.' Where else can one find such a heady mixture of German romantic imagination combined with medieval inspiration? With his notes, the composer calls to mind castles, knights, and courtly love.
It was magnificent how quickly and precisely the orchestra switched from the loud, demanding passages to the more lyrical parts and, for example interspersed the typical high Bruckner string notes as clear accents. – Weser Kurier (after the concert in Bremen in 2022)
The result is a score brimming with unique tonal colours, where woodwinds and brass reveal a sense of poetry unparalleled in Bruckner's oeuvre. Here, Bruckner's ever-impressive architecture seems to play second fiddle to the flourishes of an irresistibly magical atmosphere. The colours resonate in a wholly new yet authentic way, resembling the Sistine Chapel after it was restored. The instruments are played as they were in Bruckner's day, the fruit of the conductor's and musicians' tireless research.
Meet conductor Pablo Heras-Casado
Read all about his journey with Anima Eterna here.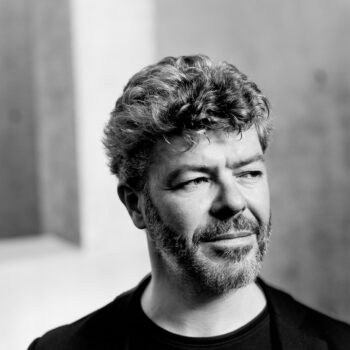 Back to the projects 2023-2024 overview.
This project came about with the help of